NPH Special Needs comprises 5 work areas:
Education
Education is a fundamental right for every child. Children with special needs require specialized, tailored teaching techniques. Our programme educates 110 children in Kay Germaine and 14 children in Kay Christine.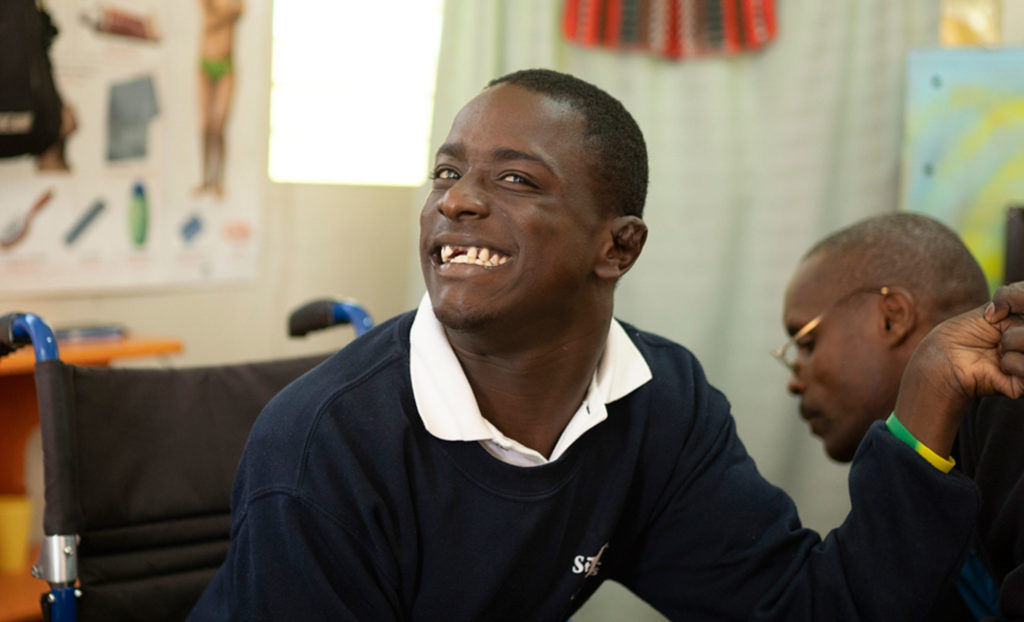 Rehabilitation
If they need it, children in Kay Christine and Kay Germaine receive rehabilitative therapy from our local therapists. Children also receive outpatient rehabilitative care in both Kay Gabriel and Kay Eliane (early intervention therapy). After the 2010 earthquake, we expanded our rehabilitation service to care for adults. Since then we have moved to treating chiefly adult patients with neurological impairments, most notably stroke.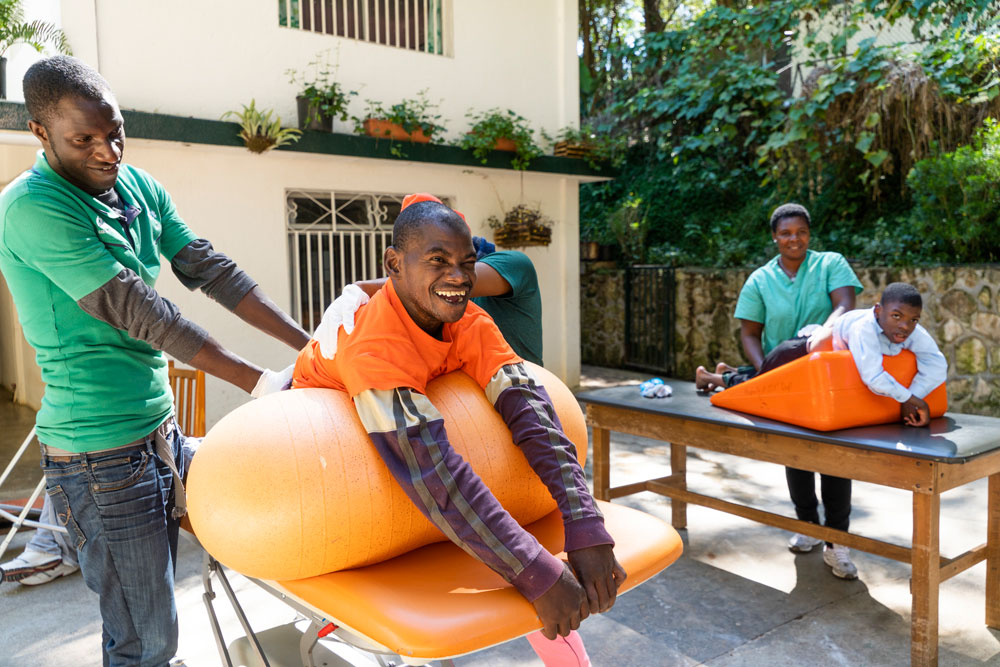 Social care
Social workers and researchers implement one part of our strategy. They visit the parents and families of disabled children to provide support and find out why the children have been abandoned. When we better understand the reasons for abandonment, we can tackle the issue at its source in the home. We also give regular training on different aspects of care for children with special needs.
Residential care
In Kay Christine we provide 24-hour residential care to children and adults with special needs who have been abandoned by their parents. Here they have a family and receive medical care, education and rehabilitative therapy.
Training
Our teacher and therapist training programme is unique in Haiti. We train the teachers and therapists in our programme and then keep them up to date through regular monthly training sessions and on the job skill sharing. Experts conduct all training. They host regular workshops and work side by side with our staff.