Living with the threat of Covid-19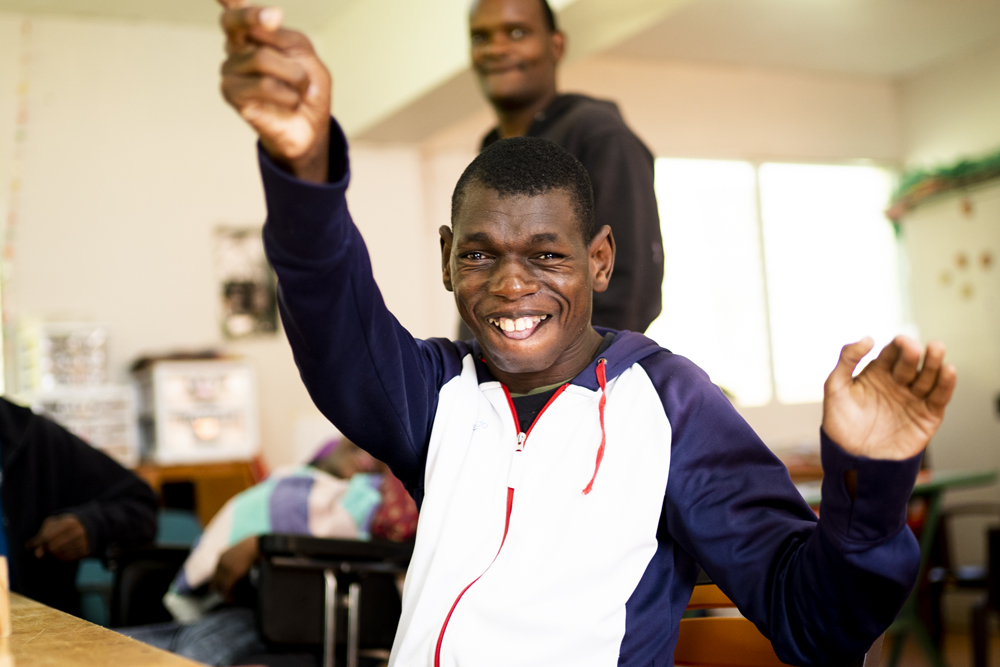 It's hard to write these days. The world is in turmoil and so many people are sick with Covid-19. Those that are not sick are terrified of getting sick or terrified that a loved one will get sick. Staff in hospitals around the globe push themselves to the limit and beyond – to try and save lives. They deserve every ounce of praise heaped on them and more. They need every prayer possible and more!
And then there are all those that are suffering from non Covid-19 stuff. Awful stuff. Violence, hunger and inhumane conditions. Awful stuff.
And in Haiti? Wow…what to say? We are used to living in fear. We are used to being locked down. We are used to trying to beat the odds, and yet, this time things are different. We know the reality in other countries. Countries that have hospitals with running water, soap, doctors and nurses, oxygen, beds, sheets, and in general, a healthcare system. We know the reality in other countries where an order to "stay at home" does not equal a fast track to death from hunger, death from lack of epilepsy medicine, or death from a stroke because you could not get the money to buy your blood pressure medicine.
I have a permanent knot in my stomach as I consider the possibility if this dreaded, deadly virus, should get it's way into our lovely NPH home. We have taken every precaution we can take. We are as vigilant as we can be and our staff are wonderful. They come at 6 am and go home at 6 pm – a seven day shift and then the night team comes in.
We worry about ourselves and we worry about the whole country. We worry about the hospital staff that are not prepared. And the hospitals that never worked before this virus, and now?
The NPH family here are in good spirits and we pray daily for those less well off than us. We pray now more than ever.
It is Holy Week. Jesus knew he was in for an awful time. He ate with his friends. Then he went to his death. Even he was afraid. Even he asked God if he might have a way to avoid it all but he also said, "not his will, but let God's will be done."
Sometimes, I have no idea as to what I believe or what I don't believe, and I am okay with that.
One thing for sure, this NPH Kay Christine family was created by God and by love. They are the same I think, but that is for another day.
I pray for daily guidance and I daily remind God that s/he is the one in charge and ultimately responsible. So I do what I am guided to do and I leave the rest in God's care. This is what I always do when I feel too small in the face of BIG worries. So, while the knot in my stomach never goes away, I use it as a reminder to ask for more guidance and deep inside I put my trust in God.
As you know, we are all in this together. We pray for all of you. These are difficult times. Do not despair. Dig deep and do put your trust in God. Keep trying to do good and keep trying to make an extra effort to be kind to others. Look beyond yourself and trust you will be given the strength to face whatever awaits you.
The Easter Sunday story is real. Make it real for you and for someone else. Help someone rise out of despair. You can do it.
If the kids could write to you all they would say…"Keep strong. Keep looking out for each other, and don't get discouraged."
My deepest sympathies to anyone reading this that lost a loved one. Death is so very hard. I pray you will be comforted.
I hope this wee video brings a smile to your face.
with love,
Gena Heraty
Director, NPH Haiti Special Needs Programs