Who is who at NPH Ireland
Gena Heraty, Director, Ste Germaine Programmes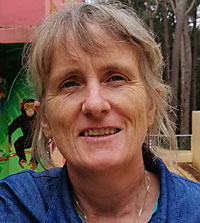 One of 11 children, Gena grew up on a farm at Carrarevaugh, County Mayo. She graduated in business studies from the University of Limerick in 1991.
While volunteering with the Dublin Simon Community, Gena was invited to work at an NPH home being set up in Haiti for abandoned children with disabilities. She arrived in Haiti in June 1993 and has been working at the same home ever since.
In 2020 Gena received the Oireachtas Human Dignity Award for her commitment to the promotion of human dignity.
"if I can improve the life of just one child each day I am here then my life will have been worthwhile."
Finesse Fonfilus, Head Coordinator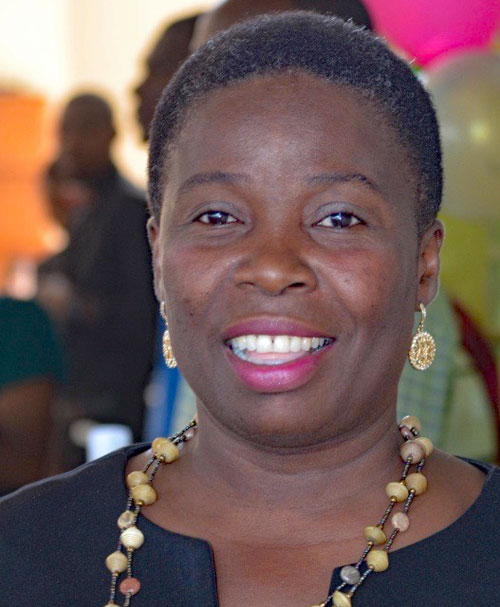 In 1993, Finesse started working at Kay St. Helene in Kenscoff. She spent 12 years working in the Kay Christine special needs house. At first she was one of the caregivers, but after 2 years she was promoted to be Head Coordinator of the house.
Since 2004, the special needs programme has moved 3 times until it settled at Key Germaine in 2008. Finesse has been a key part of the administration teams throughout these changes.
"This organization is helping a lot of people and I hope it continues to do so forever."
Finesse loves working with children with disabilities and helping their parents to take proper care of them. She has huge dreams for the continuous development of the program but most importantly she wants to continue working with the love and gratitude she has witnessed since day one.
Finesse says, "The work that is being done by NPFS in Haiti, we don't have it anywhere else in the country! This organization is helping a lot of people and I hope it continues to do so forever. I am just overjoyed that I can be a part of it all."
The Board
The following members of the Board are all trustees.
Noeline Quirke – Chairperson
Sally Fay Roddy
Kate O'Neill
Annette Creaton – Treasurer
Jessica Mullins
Mary McDonnell
Jacinta McGuane
Hugh Brennan
John Moore
Executive Assistant
Nicola Williams
Digital Manager
John Maughan – Digital Manager