Caring for those with disabilities in Haiti
Since 1993 the NPH Special Needs Programme has provided residential care, education and therapy to children and adults with physiological and neurological conditions in Haiti.
A special connection with Ireland
The NPH Special Needs Programme in Haiti is part of the larger NPH family, but with very close ties to NPH in Ireland, partly through the long-standing leadership of the programme by Gena Heraty. Our small team of volunteer fundraisers in Ireland work in collaboration with Gena and the Haitian staff to give those with disabilities the care that they require.
Find out about some of the key people working on disabilities.
The 5 areas of our work
The Special Needs Programme comprises 5 main areas of work:
Education: a fundamental right for every child with disabilities.
Rehabilitation: in- and out-patient therapy from local therapists.
Social care: identifying why children with disabilities are abandoned and how the problems can be overcome.
Residential care: 24-hour care for abandoned children and adults with disabilities.
Training: Our unique therapist and training programme in Haiti.
Read more about our 5 areas of work.
Where we work in Haiti
The Special Needs Programme operates at 4 locations in Haiti:
Kay Christine: Our residential facility providing 24-hour care to 35 individuals with disabilities ranging from the mild to severe.
Kay Germaine: the only special education school of its kind in Haiti. Here we provide specialised education services and ongoing rehabilitation to children with disabilities.
Kay Gabriel: Our newest facility, providing rehabilitative therapy for children and adults with neurological disorders.
Kay Eliane: Our smallest facility offering a safe and educational environment for graduates of Kay Ste Germaine School and Kay Christine young adults.
Read more about all 4 of our disabilities facilities.
Our partners and supporters
We work in partnership and receive invaluable support from several organisations:
Viatores Christi
The Digicell Foundation
Behaviour Consultation & Psychological Services, PLLC
Misean Cara
Aksyon Gasmy
ESPWA
Find out more about our partners and supporters and how you can join them.
All made possible through your support
Those of us who work on the programme see smiling faces every day. Without the support of people like you, it would not be possible.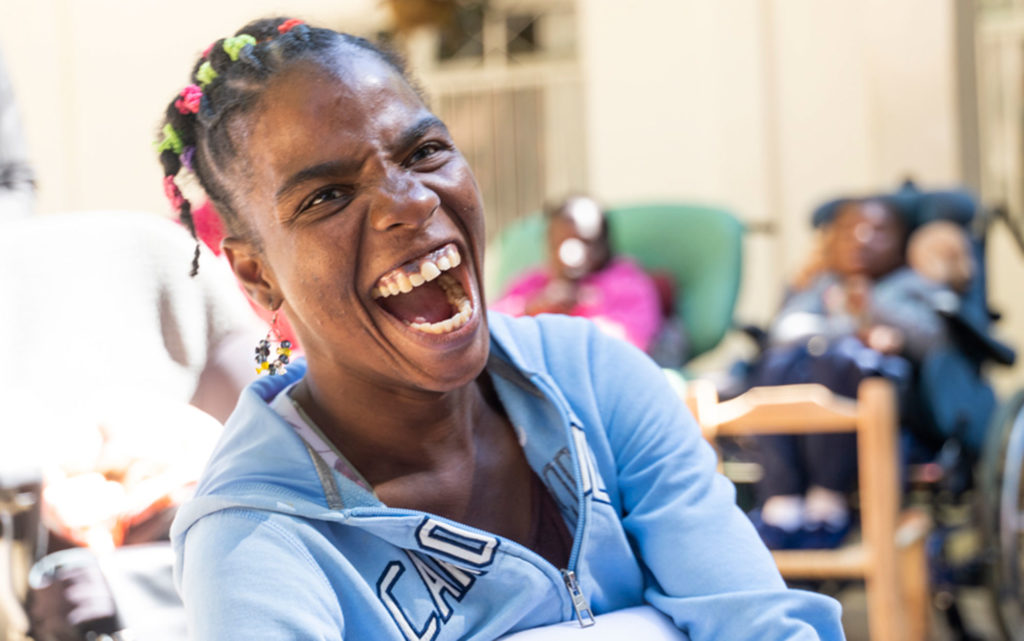 Please join us. Help us to keep doing what we are doing. Help us to do more! For those of you who have already supported us, thank you. And for those of you who are new to our work, we hope that you are inspired to join us on this journey and support us in the years to come.