Jean Max tells of his family's suffering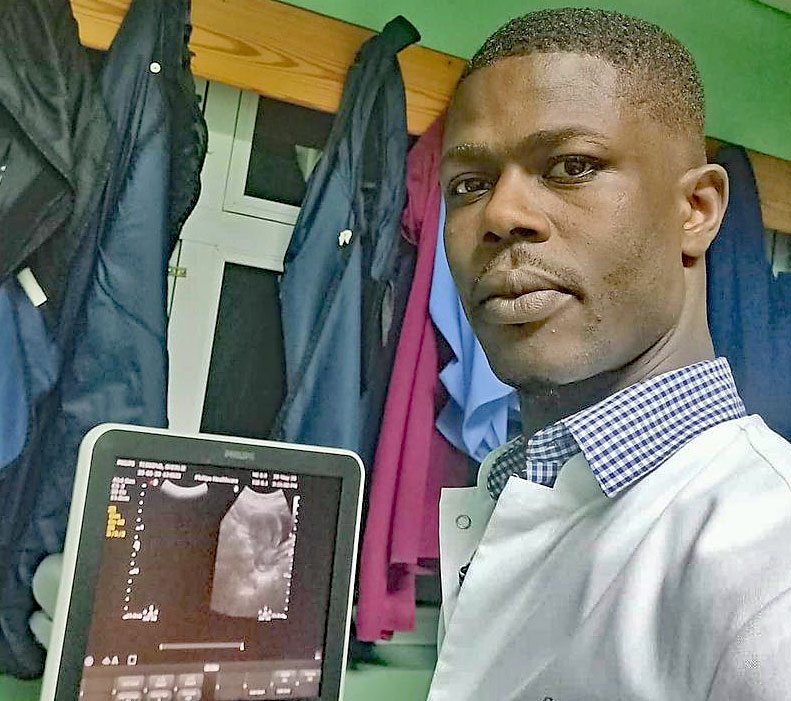 Jean Max is a young radiologist, who studied medicine with financial support from NPH.
He was determined to help his country but he wanted to be well prepared to do so, and therefore chose to study at one of the few universities still standing in Port au Prince after the 2010 earthquake.
He's been working for some years now at St. Damien Paediatric Hospital, providing assessments and diagnoses, especially in the area of maternity and gynaecology. He gets satisfaction from helping to improve lives in his country.
Jean Max has experienced first hand the suffering of many Haitians since the earthquake of 14 August, and the initial anguish of not knowing whether those of his family living in the South-West had were still alive, in the areas around Les Cayes and at Perenie in the countryside.
Everything lost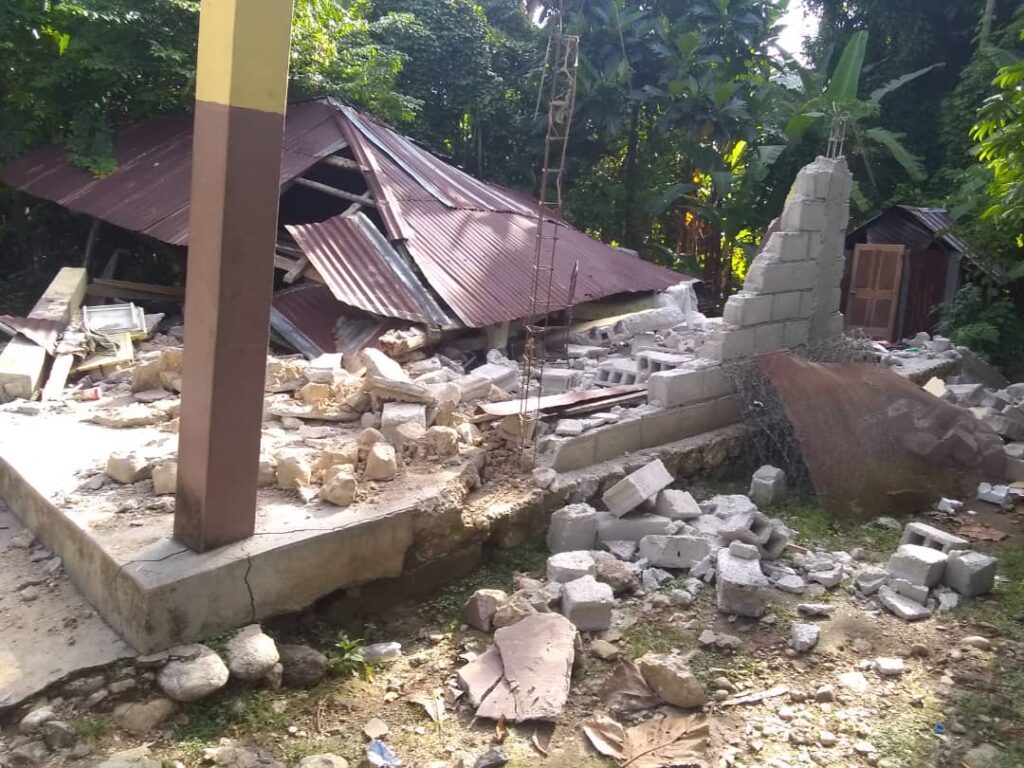 The first news he received was that his aunt and uncle had lost their home and their lifetime belongings. Jean Max then heard that an uncle had died during the earthquake.
A gang blocks access
Some days later he decided to go to Perenie with a cousin and an uncle, to provide support to his family. However, they were unable to get there because of a gang controlling road access to Les Cayes, near Martissant. "They prevented us from getting through to the area affected, where my family lives, which was a real disaster for us", says Jean Max.
After talking by phone they received photos showing that his family had lost everything: their home, garden, animals and personal belongings.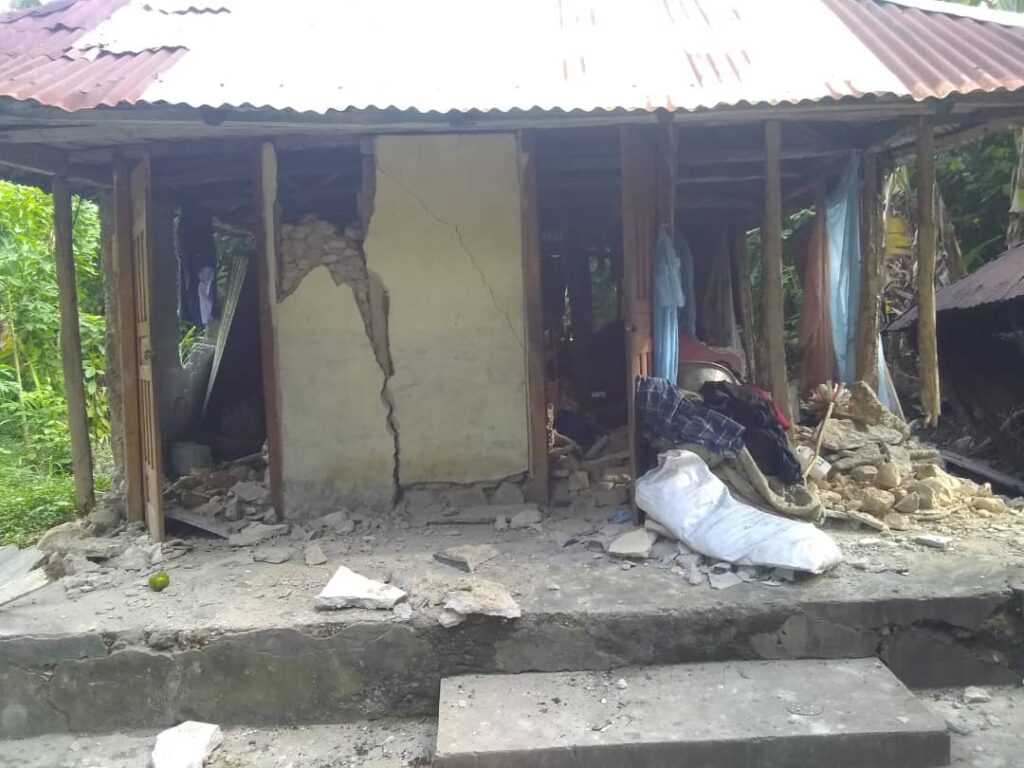 They need shelter from the tropical storms, bedding, a new home and everything to put their life back together. Emotionally they have suffered the loss of a loved one, and they will have to manage that loss as best they can during this humanitarian disaster.
Aid yet to arrive
Jean Max's family live in the countryside, in the Perenie area, isolated from international aid, which is arriving chiefly at the large cities such as Jeremies and Les Cayes.
They hope that NPH Haiti can help them to overcome their tragic personal situation. NPH Haiti is evaluating the situation of dozens of families in similar circumstances to Jean Max's family to see how they can deliver aid as swiftly as possible in such adverse conditions.
More than 1.5 million earthquake victims are experiencing similar dramatic situations and they are waiting for our support.