A mother reflects on the lifesaving care her daughter received. And she thanks NPH Haiti for providing reliable, no-cost care to those who need it.
In February 2019 a cardiac mission came to St. Damien Pediatric Hospital to perform surgeries for 15 patients with heart defects. Unfortunately, many planned surgeries had to be canceled due to the civil unrest that gripped the country for nearly two weeks.
Of the 15 scheduled operations, just 3 children were able to receive the life-changing surgery; they were discharged before violence broke out across the city of Port-au-Prince. According to Dr. Alexandra Noisette, paediatric cardiologist at St. Damien, the 3 children continue to make great progress in their recoveries.
Care that is hard to find elsewhere
Dr. Noisette began working at St. Damien in November 2013. She has years of experience working with the complex cardiovascular issues seen on a daily basis in St. Damien. Outside of our hospital, patients are hard pressed to find the appropriate level of care or properly equipped facilities to handle such advanced cases.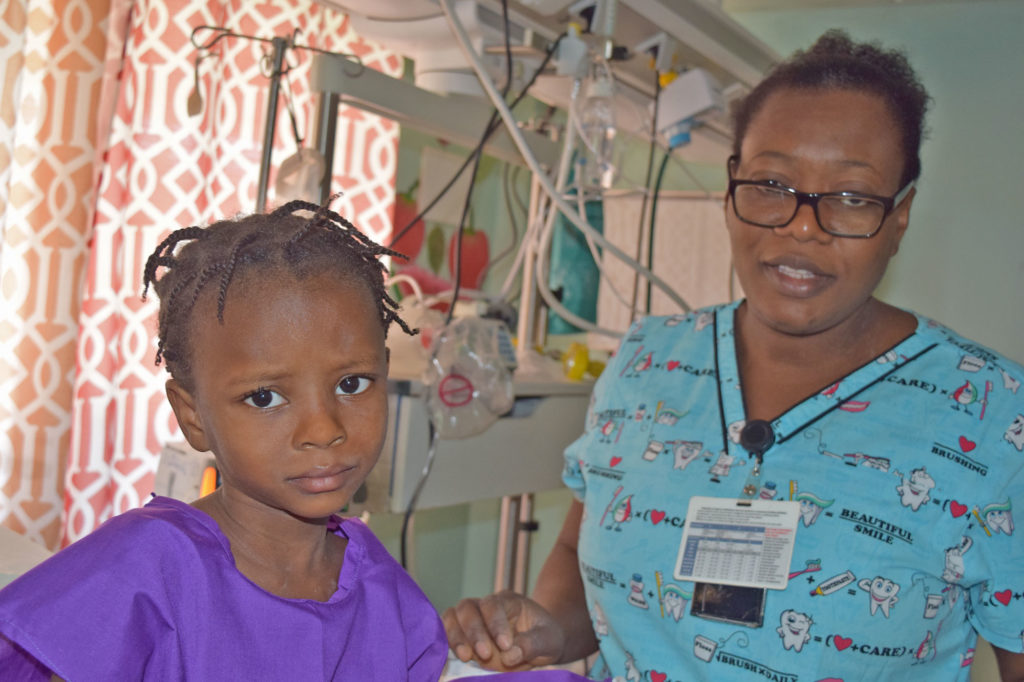 Meet Fara, a sweet-natured four-year-old kindergarten pupil who has been cared for by St. Damien since October 2018. Fara was diagnosed with patent ductus arteriosus (a condition where a a foetal blood vessel fails to close as it should after birth)—a series complication that needed to be addressed.
After rounds of medication, the condition remained and her doctor referred her to St. Damien Pediatric Hospital for a higher level of expert care. She arrived August 2018 and was one of the three children who received surgery before the February 2019 cardiac mission had to evacuate.
Survival thanks to St. Damien
According to Fara's mother, "The kind of healthcare received here at St. Damien is unbelievable, because everyone works together and do all they can to help save children's lives. When I came here and the doctor said my child would have surgery, I said 'yes,' but I was sceptical. When something is free and you don't have some kind of inside connection, normally what you are offered turns out to be an empty promise. But that was not the case with St. Damien. My little girl is surviving serious problems thanks to her surgery. I am so happy with the staff—nurses and doctors who work long hours to watch over the kids after their operations. I thank them for saving my child."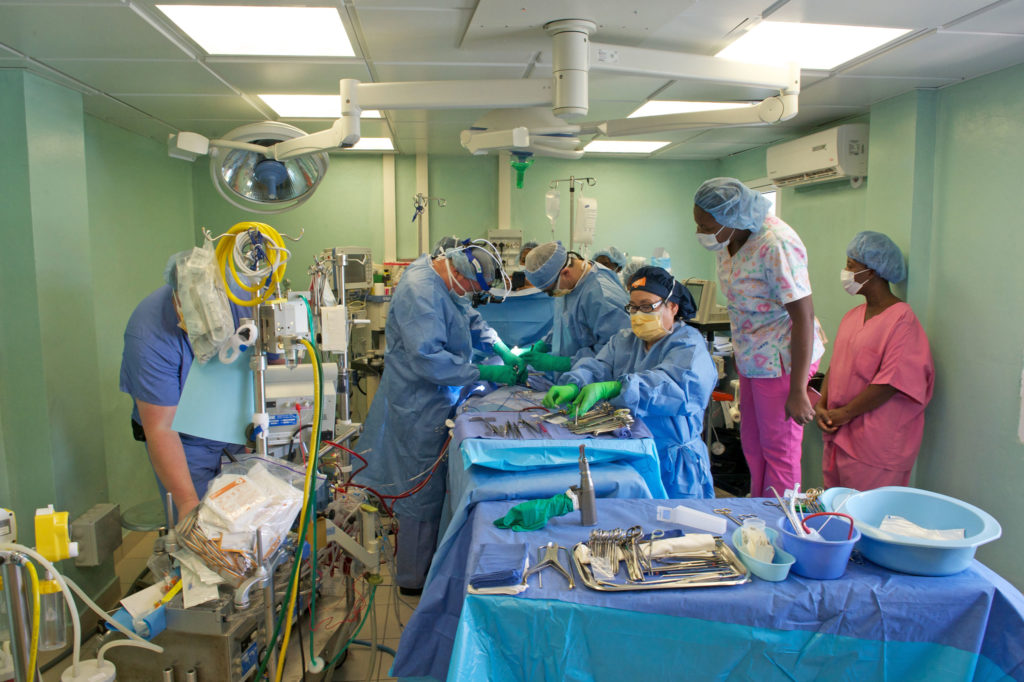 The cardiac missions that come to St. Damien are the result of collaboration among many renowned healthcare organizations. Gift of Life helped make the services described in this article possible. Gift of Life covers the cost of cardiac surgeries for patients in St. Damien, working in cooperation with Haiti Cardiac Alliance. The alliance manages patient information and logistics for St. Damien patients that are treated by medical brigades. St. Damien, Gift of Life, and Haiti Cardiac Alliance work in concert to provide top-notch care to patients after surgery and, when necessary, help send patients abroad to the U.S., India, Europe, and South Korea for treatment of complex cases.
In addition, Akron Children's Hospital supports these efforts by regularly sending clinicians on cardiac missions and offering cardiac surgeries at no-cost to 2 children each year at their U.S. facility. Complex cases from St. Damien are often referred to Akron, Ohio, as part of their program.
*Children's names have been changed to protect their privacy.